Here are some pictures of Go carts that we have (or have had) here at Dungeon Studios.
Andy's Gocart, 5HP motor, 3 speed transmission /w revers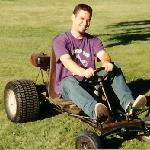 Modified Power Wheels Big foot, 5HP motor, worm gear transmission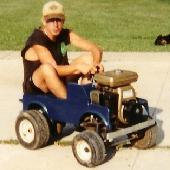 The Power Wheels Big foot page

Soap box derby go cart made from angle iron and tin. It ever has springs.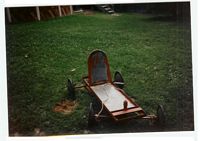 Mike's mini bike made to look like a hardly with high handle bars.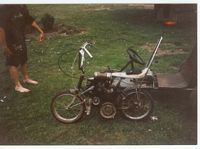 ---